January 27, 1994
Mallory, 2 lb. 6 oz., Macy, 2 lb. 9 oz.

August 1994 with Big Brother Taylor. Macy just came home from the hospital; Mallory had been home three months and got ahead of Macy in weight, but that didn't last long!
--

And here's our miracle babies, at age 4!!! ------------- And age 5!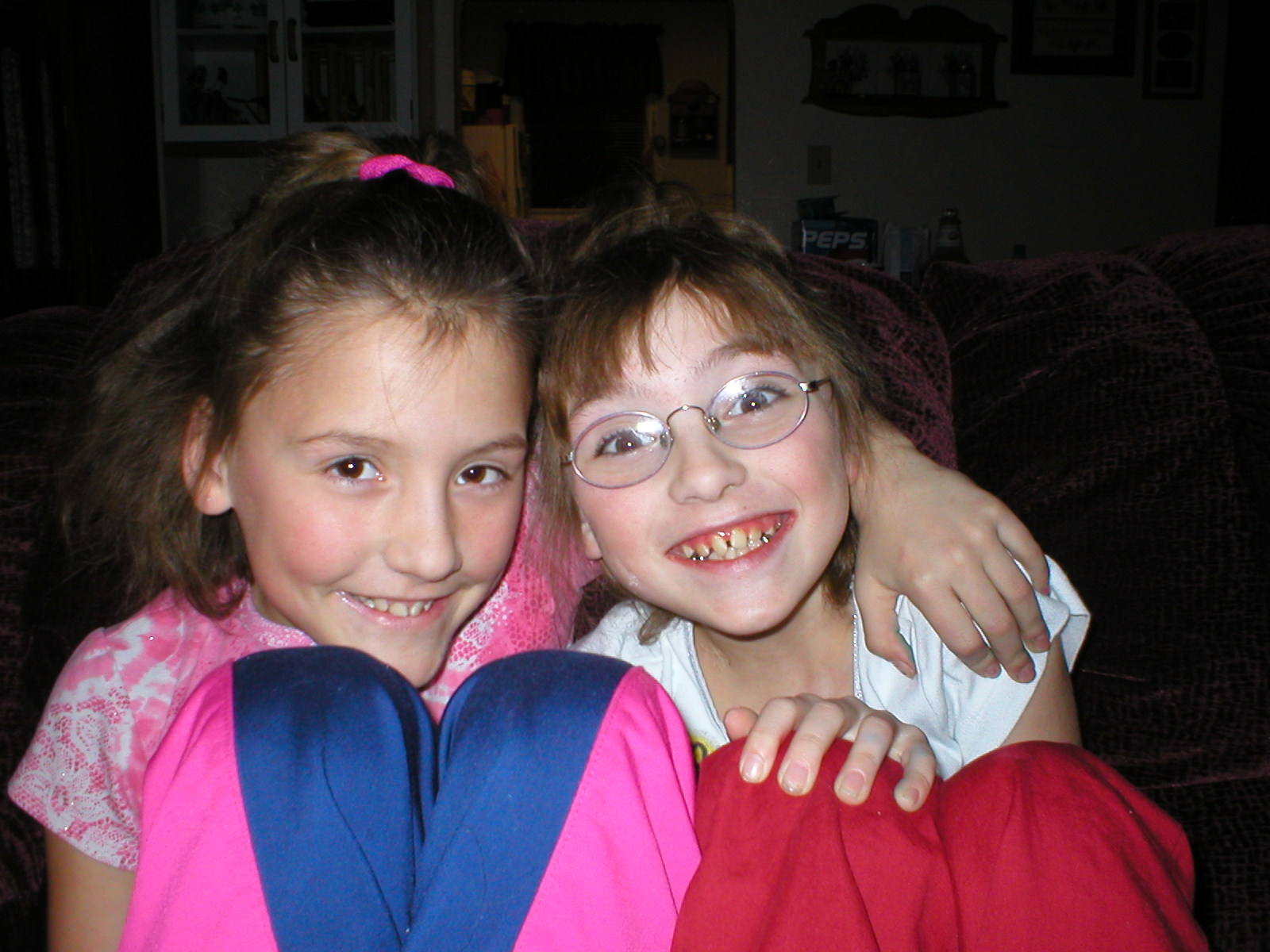 The twins turned nine on January 27, 2003! Mallory is the one with glasses. Both girls are still petite and wear a size 7/8 and both are obviously going to need braces! Definitely Million Dollar Miracle Babies, and worth every penny!
---
Return to PreemieTwins.com
---
people have seen how the munchkins have grown since October 1998.